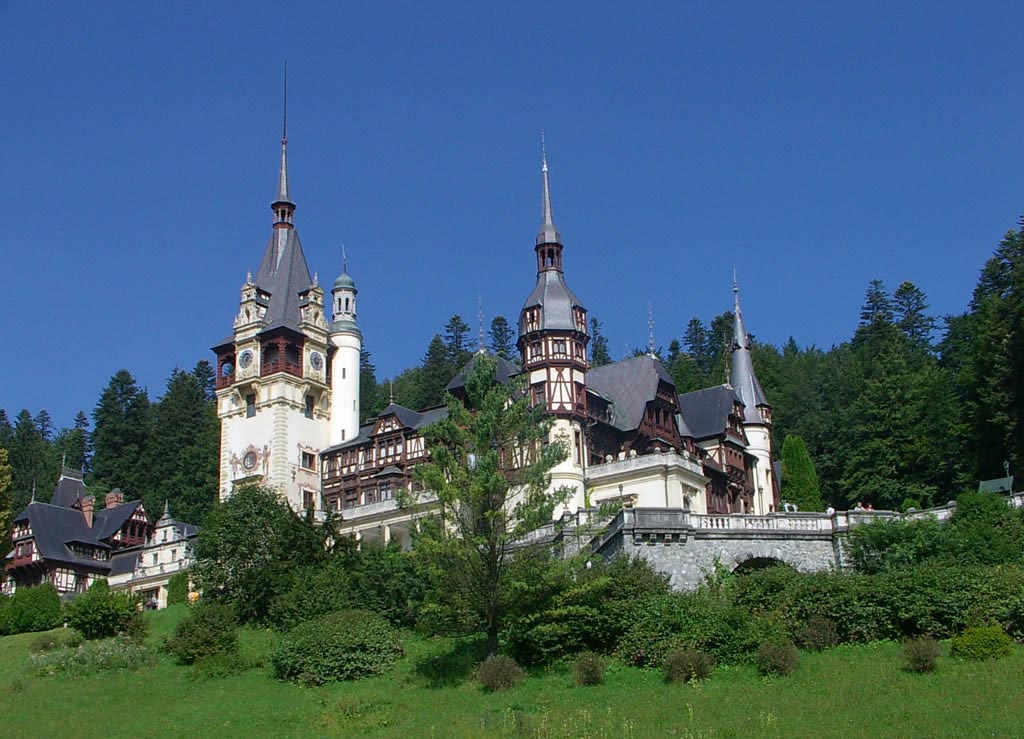 Why we chose Sinaia?

•    Is one of the oldest urban mountainous settlements from Romania
•    The first historical attestation dates from 1695 when the Sinaia Monastery establishment was built by order of Mihail Cantacuzino – Great Sword Bearer of Wallachia – after his return from a pilgrimage on Mount Sinai.
•    Is part of the biggest and most beautiful mountain resort in Romania – The Prahova Valley, popular for winter sports like hiking and downhill skiing.
•    The city is a unique mixture of architectural styles: churches in Byzantine style, Brancovan style, Neo-gothic and Neo-renaissance styles etc.
•    Back to medieval times:  Sinaia Monastery – the landmark of Sinaia – built in 1695 – is formed by two courtyards surrounded by monastic cells. Two churches in Byzantine style can be found in the center – The Old Church (1695) and The Great Church (1846). The establishment is inhabited by 13 Christian Orthodox monks.
http://manastireasinaia.ro/?lang=en
•    Do you believe in fairytales?  The city of Sinaia hosts one of the most beautiful castles in Eastern Europe, the Peles Castle – residence of the Royal Family of Romania.  Built on the medieval route connecting Transylvania and Wallachia, the Neo-Renaissance and gothic architectural influences earned the castles title of "a true fairytale castle".  Being surrounded by terraces, gardens and fountains, the floor plan with 3.200 square – meters and over 170 rooms, the castle hosts one of the finest collections of art in Central and Eastern Europe : arms and armors, paintings, statues, ivory, hand – painted Swiss glass vitralios, tapestries and rugs and a 2000 pieces painting collection.
https://en.wikipedia.org/wiki/Pele%C8%99_Castle
•    Do you have a passion for classical music? The city of Sinaia hosts the memorial house of the most famous Romanian musician of all times  – George Enesco – violinist, pianist, conductor, composer and teacher .
http://www.georgeenescu.ro/en/departments_doc_25_george-enescu-memorial-house-sinaia_pg_0.htm
We chose Sinaia for all these reasons and many more! We hope it will be a unique experience for you.