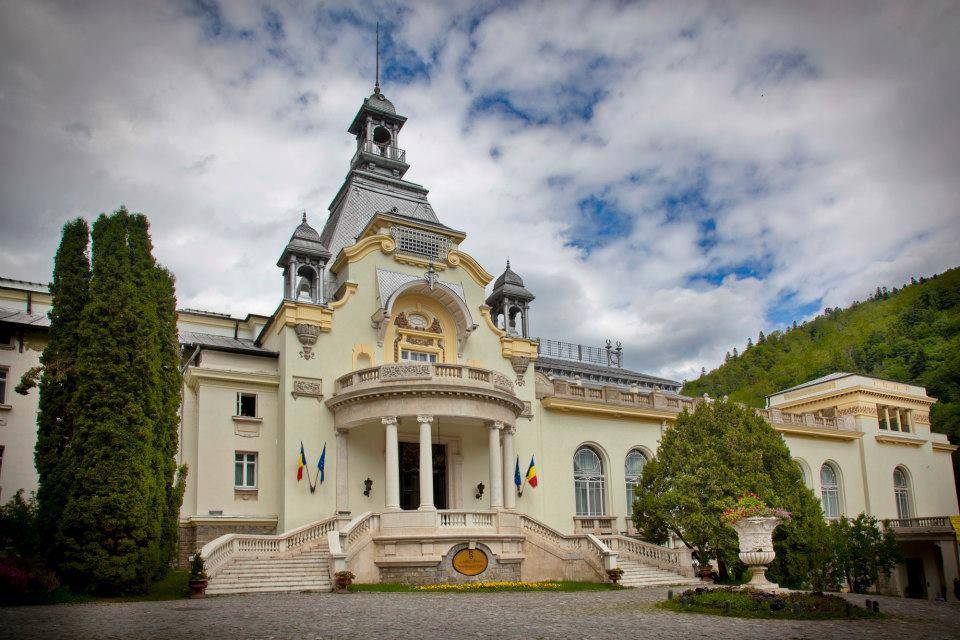 Casino Sinaia
Built between 1912 and 1913, Casino Sinaia is one of the most representative buildings and a major attraction in the Sinaia resort, located on the Northern side of the Dimitrie Ghica Park, the central public park of the city. The Casino was projected by the Romanian architect Petre Antonescu, who also carried out the architectural plans for another outstanding building, Hotel Palace (1911), together with other private houses in the Sinaia resort.
Outstanding personalities of the epoch attented the opening of the Casino in 1913, from the members of the Royal Family of Romania to Titu Maiorescu, noteworthy personality and Prime minister of the Country in that period, playwright Alexandru Davila, and the famous Romanian composer George Enescu, who gave a concert on the occasion.
The interwar period was particularly flourishing for Sinaia, which continued to be the summer and winter resort for the Royal Family of Romania and for some of the most noteworthy representatives of the Romanian nobility. By its elegance and cosmopolitan atmosphere, the Casino became one of the main attractions of the resort.
Today Casino Sinaia is an International Conference Centre, under the authority of the local Council of Sinaia, and hosts, in its 12 modern halls, international conferences, symposiums, exhibitions of art and photography, concerts and other corporate and private events.
An elegant and stylish terrace, a beautiful view over the city of Sinaia and the Bucegi mountains landscape, a spectacular interior garden, a unique architecture: Casino Sinaia is still today a powerful symbol of a glorious past and of a vivid present.
Carol I Boulevard, nr.2, Sinaia